Without Within DJ Set 11-21-2014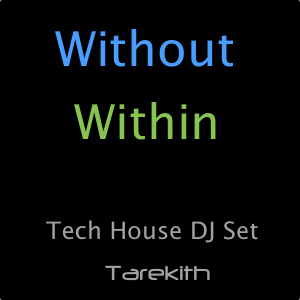 Finally got a break from preparing to move and selling the house to record a new DJ set using my new Traktor S8 controller.  Still enjoying it, having the Freeze function at hand really opens up a lot of interesting possibilities for transitions.  I love having full-time access to the delays for each deck too.
This mix goes into the deeper end of things.  A little housey, a little minimal tribal, and some groovy techno as well.
Tracklist:
Time – Artist – Track Name – Label
00:00 – Stereo Out – Elettro Noise – Drizzlymusic
04:16 – Simplex Sensus – Airdrops – Nidra
08:46 – Lamedusa – You'll See (Micha Mischer Rmx) – MUM UK
12:24 – Steve Lovesey – Dusk – Pure Substance
19:54 – Ciffre 100 – Amantes – Nidra
24:58 – Steve Lovesey – Push The Sunrise – GR8 AL Music
31:16 – Steve Lovesey – Sea & Air – Respect
37:03 – Self Explanatory – A Part From The Funk – Nidra
41:58 – Agrume – Abyss – Gigabeat
48:27 – Innova – The Deepest – Moxi
53:10 – T Tommy – Quien No Va Coger – Leima House
57:56 – Innova – Don't Stop – Dance All Ways
63:21 – Steve Lovesey – From The Beginning – GR8 AL Music
Enjoy!
Tarekith