Well, after wrapping up my new live set, I find myself once again getting ready to plan my next big music project.  I've spent a lot of time lately focusing on performance based projects, and it's time for a change of pace.  Especially with winter coming, and knowing that aside from my weekly snowboard excursions, I'll be stuck in the studio a lot.
This time around, I think I'm going to tackle creating another full-length album, since it's been a few years since my last one ("Out From In").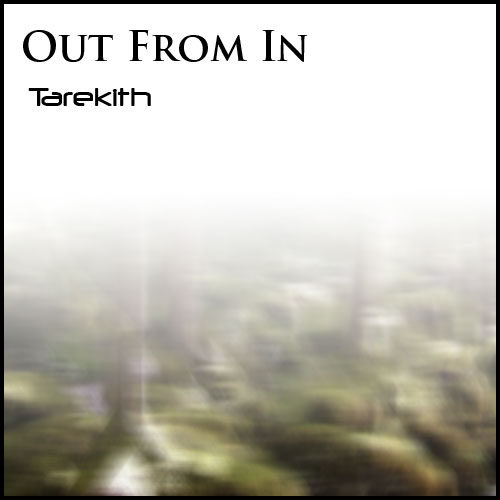 I know some people will question the relevance of full-length albums in this day and age of single downloads and short attention spans, but I think there's still a place for them.
Instead of limiting myself in terms of the gear I use like I might normally, this time I'll be throwing everything I have at it.  I don't even have a theme for the album yet, I plan to just write the songs and see where it takes me this time.  I know for a lot of people these two ideas might seem the norm, but I'm definitely a person who tends to spend a lot of time planning things out before I start, so it's a departure for me.
One of the few things I have planned out though, is that I'll be working on multiple songs at once.  Or maybe a more accurate way of saying that is that I'll have multiple songs in progress at the same time.  I've done this in the past, and I find it has some real benefits when it comes to creativity, such as:
1. There's always something new to work on.  I don't have to worry about getting stuck on any one song if I get into a rut or can't figure out which direction to take things.  Every day I can come into the studio and work on something different from the day before, which keeps me from getting burned out (usually anyway).
2. It forces you to step back now and then, and come at each song with a fresh perspective.  One of the biggest hurdles I think a lot of artists face is not forcing themselves at some point to slow down and try to look at things with a fresh perspective.  Often times the only way to truly do this is to literally not listen to something for a few days, and realistically how often do people do this when working on only one song at a time?  It's good chance to see what is and isn't working in a song, and helps you to decide what things to trim out that really aren't working.  So many issues people have in the production process can be solved with this one simple step.  Well, simple to say anyway, difficult to do 🙂
3. It helps give the album a cohesive feel.  When you have multiple tracks you're working on at any one time, it's much easier to ensure that everything gels well, both from a production perspective, but also in terms of the overall flow and pacing of the album.  Of course, the flip side of this is that it can also be easy to make an album where every song sounds the same.  See point number 2 above for how to correct that.
4. It's a challenge, and often we excel when faced with challenges.  When you have a large project in the works, that pressure on you to wrap it up gets extended for much longer.  At times it can feel like you took on too much, but at the same time it can really push you get into the studio every day and make sure it gets done.  You go through a long period where you have a concrete and defined goal, and avoid those days where you just don't know what you want to work on.  You set small goals and work towards those, but you still always have the larger picture in mind.
I'll be keeping people updated about the process of writing of the album here on the blog over the next few months too.  If anyone has any questions, or maybe some other reasons why they too like working on multiple songs at once, please post them in the comments.