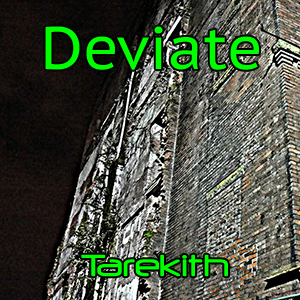 Deviate <- Right click to Save or Play
"Deviate" is the first track I've written using the new Korg Gadget app, this time around it's a darker tech house track.   Here's the Gadget project file for those that came here via GadgetCloud: Deviate Project  Feel free to explore and play around with the song if you want.
My Gadget review follows:
Korg caught a lot of people by surprise when they released their new Gadget app at this winter's NAMM show.  Unlike their previous efforts to recreate their older hardware with iOS apps, Gadget is a brand new experience.  Designed as a self-contained groovebox of sorts, Korg has included 15 new instruments designed to speed up the initial steps song writing process.
It took me some time to really get into the workflow of Gadget, not because it's difficult to grasp, but because at first glance it looks similar to other apps like Live or Electrify NXT.  There's what looks like a Session view taking up most of the screen space, though unlike Live and NXT you can't launch individual clips.  Instead you can launch and loop complete Scenes, or set Gadget to step through all the scenes sequentially.  All in all it's more of a linear sequencer than a live performance tool at the moment, but once you get your head around that things are generally easy to figure out.
It should also be pointed out that Gadget ONLY works in portait orientation on the iPad.  This can be a little frustrating since so many of todays stands and covers are made for landscape mode.  It does help with keeping everything you need to see in one view most of the time, but ergonomically I really wish Korg would come up with a way to do this in landscape mode too.
I won't go into all 15 instruments (Gadgets, in Korg speak) in this review, that's easy enough to check into with the manual.  I will say that there's a great variety of drum machines, one shot effect players, and synths to keep you busy for a long time.  Each device has some really nice sounding presets to get your started, and just enough control to shape them into something unique without getting bogged down by layers of synth programming.
I thought it was a great compromise myself, depth enough to make some seriously cool sounds, but each Gadget is simple to use too.  All synth and mixer parameters can be automated, and you can even record song length automation if you turn off scene looping.  When you're done you can export the song to iTunes, Gadget Cloud (a Korg branded Soundcloud page), or Audioshare and Audio Copy.  For a first release, it's got a lot of well thought out features, and for me it was very stable with not a single crash.  Not a huge CPU hog at all on the iPad Air either!
It's not perfect though, there are a few areas I hope they address in the promised updates coming later this month:
– It really needs an undo function, it's too easily to accidentally delete something on touchscreen devices and there's no way to get it back if you don't make frequent sequential backups manually.
– Audiobus and IAA support!
– I'd love an option to trigger individual clips and scenes.
– Hardware MIDI-mapping please.
– Patterns can only be 8 bars long.
– Editing automation of multiple notes at the same point in time can be hit or miss.
Most of my complaints are relatively minor though, and hopefully will get addressed soon.  While it's not one of the cheaper music-making apps on the App Store, I definitely think it's one of the best.  Easy to make incredible sounds that are unique to you, and the samples it comes with (drums, one shots, efx clips, etc) are modern sounding as well.
I really can't wait to see what Korg does with this app, already some clever users have found mention of other devices not yet turned on in the code for Gadget.  This is a serious tool for mobile musicians, and I have a feeling Korg is only getting started.