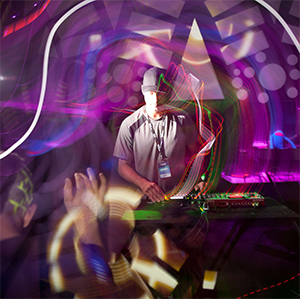 http://tarekith.com/mp3s/Tarekith-SequentialCircus11.mp3
This set was recorded after the fact, because the original recordings of the sets at Sequential Circus 11 were later discovered to be damaged, and unuseable for the podcast they run.  I have used the same set list, and tried to keep the same vibe as the set I performed that night in Vancouver, August 18th, 2012.
Performed using an Elektron Octatrack and Machinedrum.
——————————
In other news, my next gig will be sometime around December 4rd.  The local pub I run my Liquid Beats night at is moving to a bigger location next door, and I've been asked to DJ the grand re-opening.  The exact date will depend on how long the move takes, but I'll be sure to post about here and on Facebook/Twitter once I find out for sure.  Should be fun night!