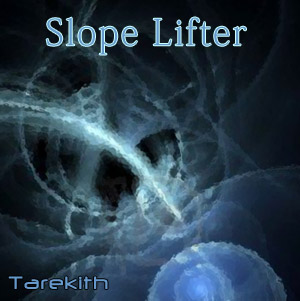 Slope Lifter – Downtempo 08-11-2011
Whew, to say it's been a pretty crazy week would be an understatement I guess.  Never the less, I've been lucky enough to steal a few minutes here and there to work on a new tune, and here it is.  Starts out kind of spacey and ambient, then goes into a more mid-tempo groove, almost danceable in places.  Didn't really limit myself to any specific tools when creating this one, so I pretty much threw the kitchen sink at it.  Everything was recorded, arranged, and mixed in Live 8, with Omnisphere, Synplant, and Analog providing the synth sounds.  The drums are a mish-mash of Stylus RMX and the Machinedrum, and there's even a bit of guitar here and there via my Dragonfly and the HD500.  Mastering was just a touch of Elephant in Wave Editor.
FLAC and wav file versions are available at Addictech.com
Hope you all enjoy!
Next up, a new downtempo DJ set I have a feeling.
Until then,
Tarekith