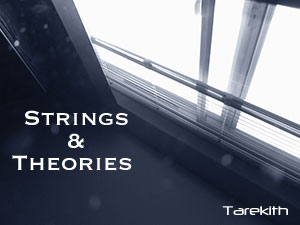 It's been awhile since I did a DJ mix, and with summer coming along nicely now, I figured it was time for some fun, groovy music.  This one was done in Traktor 2.5 with the Kontrol X1 and my Xone62.  A Traktor Audio 6 DJ was used for all IO.  I have to say, the new tempo and beat detection NI added in version 2.5 was more or less spot on in all my tracks. Nice.
Strings & Theories
Downtempo DJ Mix 06-28-2012
Start Time – Artist – Track Title – Label
00:00 – Carmen Rizzo – Take Me Over – Electrofone
04:14 – Boot Cut Rockers – Instant Lightflow – Elvissabeat
09:39 – CJ RcM – Forest Rain – Easy Summer
12:41 – Pae – Pacific Interlude – GR8 AL
16:25 – Ekala – Blue Promises – Celestial
20:08 – Immaculate Ibiza – Drum & Drum – Immaculate Ibiza
23:21 – Elvizzards – Blue Rose – Manifold
28:13 – Dive Deep Corp – Dub Up – Elvissabeat
32:19 – Kogyo – Waves – Kindred
36:59 – Ovnimoon – Fab My Sun – Psybertribe
43:08 – Stefwell – Is This Love (OBE Chill Rmx) – Clubstar
————-
Just a couple more quick tidbits.  Just found out yesterday I'm going to be playing a downtempo live set at Chillography in Seattle on August 4th.  Also, I'll be doing a more uptempo live set at the Sequential Circuits club night in Vancouver, BC on August 20th.  All this in addition to my live sets at Photosynthesis July 20th in Neah Bay, WA.  Going to be a busy summer!
Details on the new gigs coming soon, just waiting for some artwork and my time slots.  Hope to meet some of you at one of these!