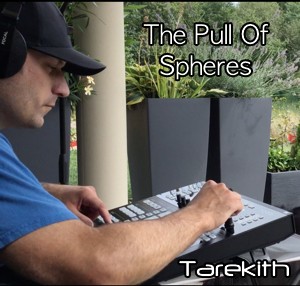 The Pull Of Spheres Live Set <- Audio Link
https://youtu.be/YUj9ItTTpVE <- Video Link
Dub and Deep House Live Set 08-27-2015
This set is the last of three pieces, all intended to explore using the Maschine Studio for live performances. All of the music in the set was created strictly on the hardware, and as you can see it was performed using just the hardware controller too. Link the studio dog has a supporting role as well.
All of the sounds in the set came from either the Maschine stock library, or Komplete 9. Just like in the other two sets, the exception is the one field recording I used in each of the 8 "songs" in the set. These were recorded using a Rode iXY at various places around where I live in Luxembourg.
Of all three of the sets I've done this way recently, this one by far used the most CPU power and I was constantly fighting for every free bit I could get to keep things from breaking up and crackling. The downside of getting Komplete 9 before I started writing the set, great sounds, but a bit more CPU hogs than Massive typically is. I'm still amazed at how well this combo is for writing live material though, even if the hardware itself is a bit hard to see outdoors in brighter light. 🙂
As usual, hope you enjoy.
Tarekith
http://tarekith.com